THE NELLIS-WEAVER DISPLAY - 2016
The photographs and descriptions on this page represent some of the items on display in the large room on the second floor of the Tavern. This room was originally (c. 1800) at least three bedrooms for customers of the tavern at that time.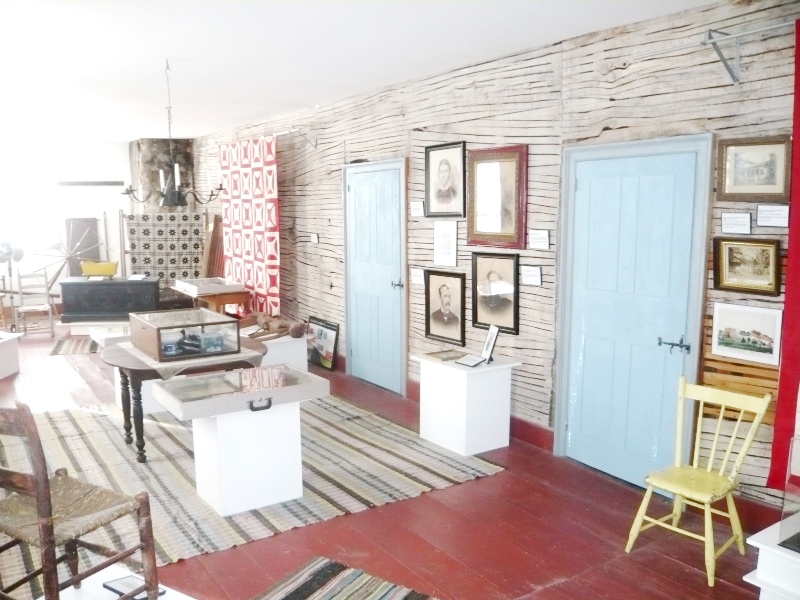 The outer walls of this room, once plastered and painted, have been covered with plasterboard. The inner wall remains bare for a glimpse at the three types of lathe used in this early dwelling. A door to the barns at the west end has now been removed. Another door, at the east end, opens to a stairway to the eaves above the second floor rooms.
And so, on to the show ...
---
THE PEOPLE
---
David and Barbara Nellis (1829)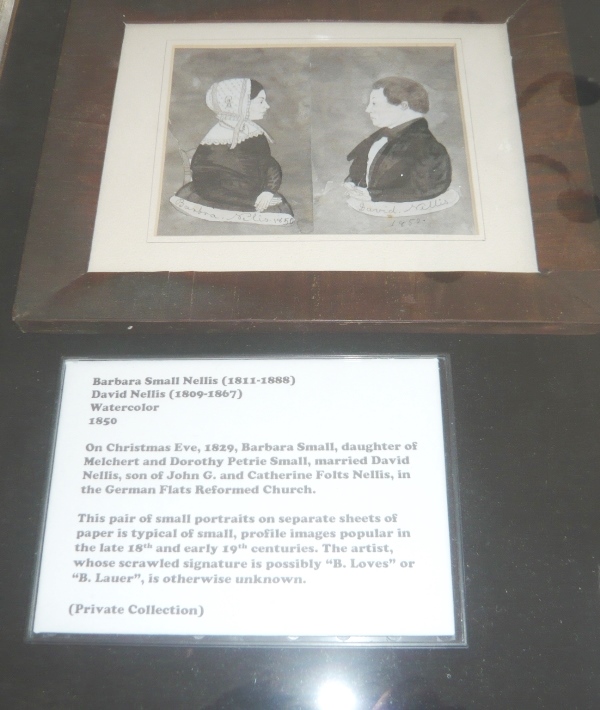 ---
Horatio and Catherine Nellis (1849)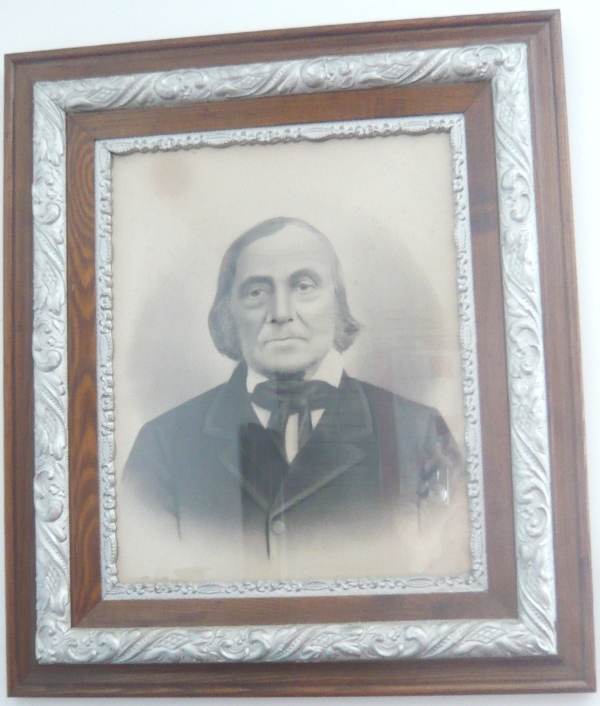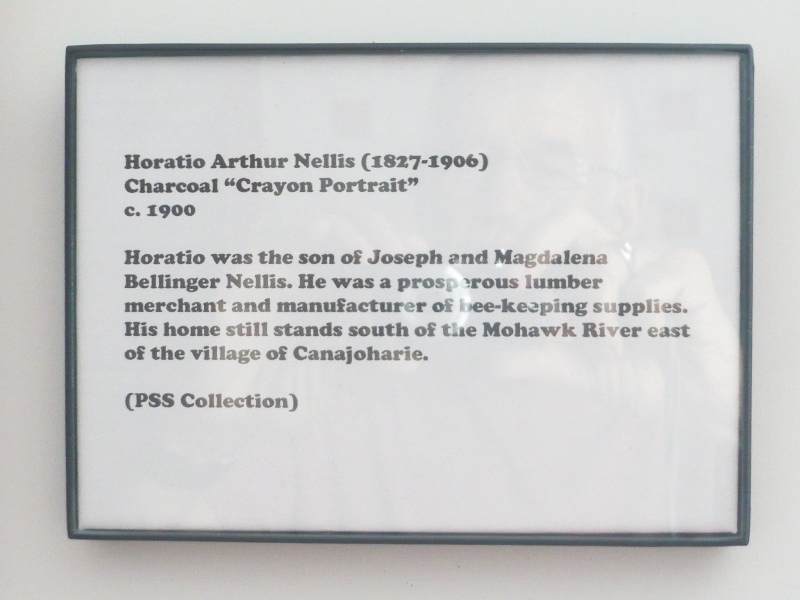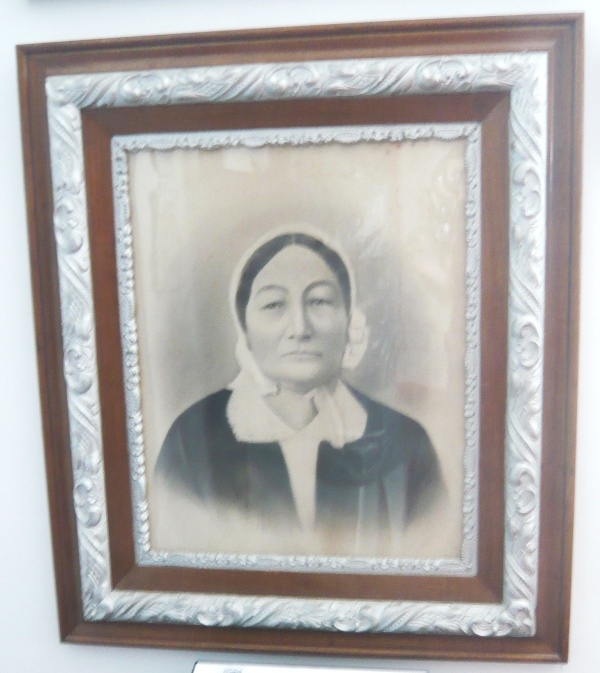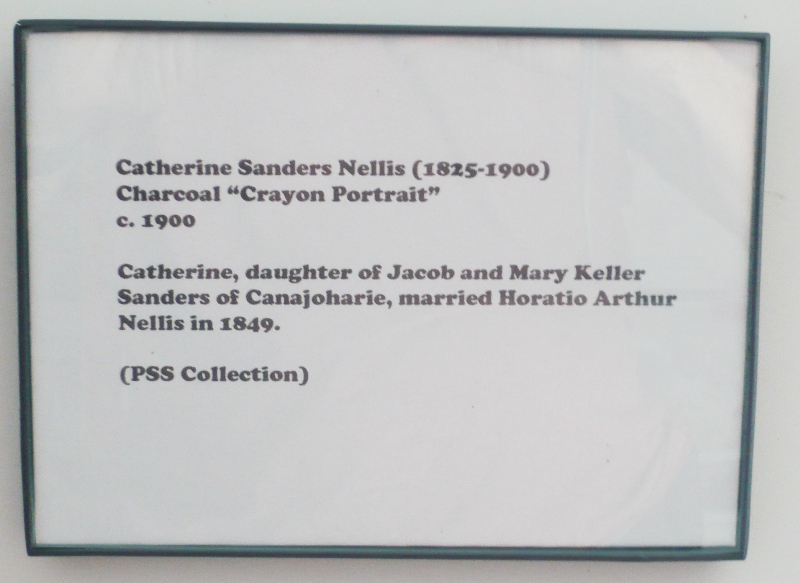 ---
Alpha and Mary Margaret Nellis (1863)
Lizzie, Alpha's daughter Alpha Nellis acquired the Tavern in 1887
James, Alpha's son Mary Margaret Nellis, Aplpha's wife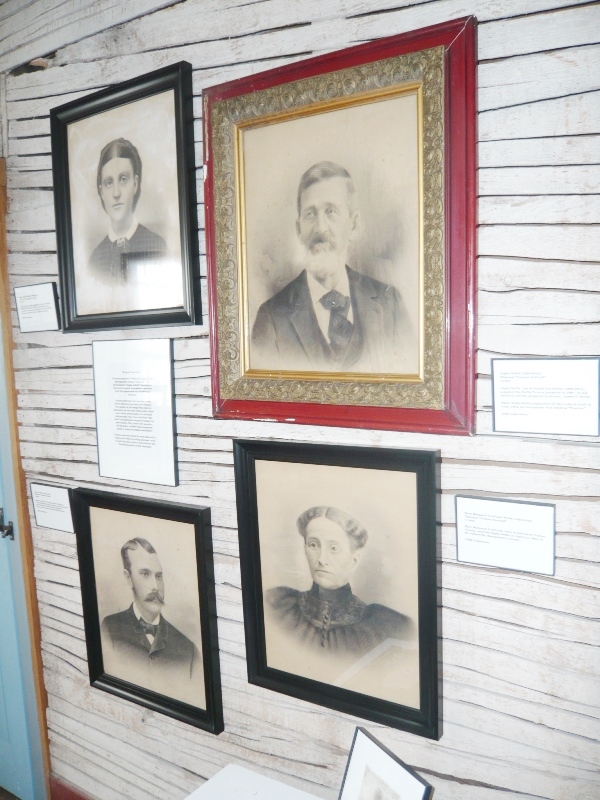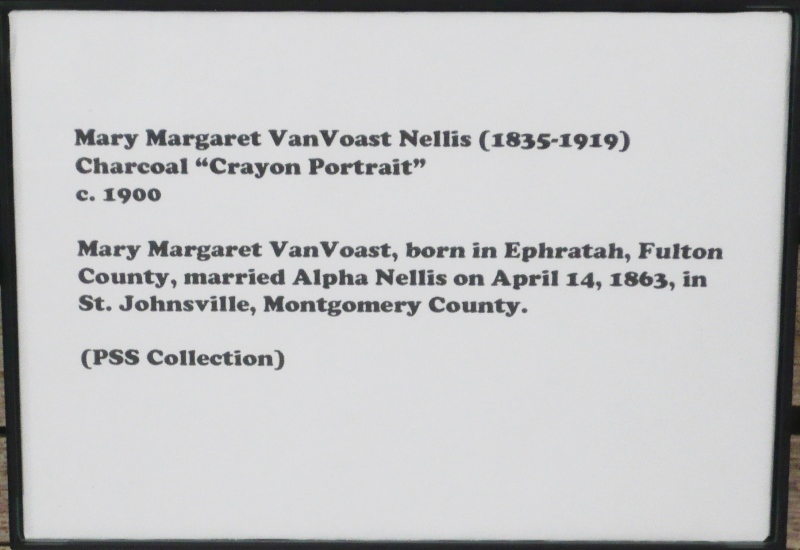 ---
Norman and Elizabeth Nellis (c. 1880)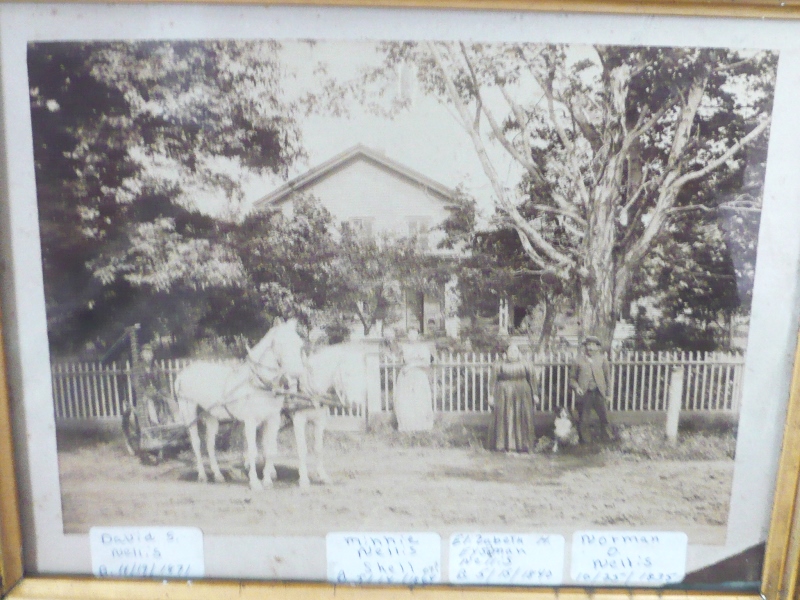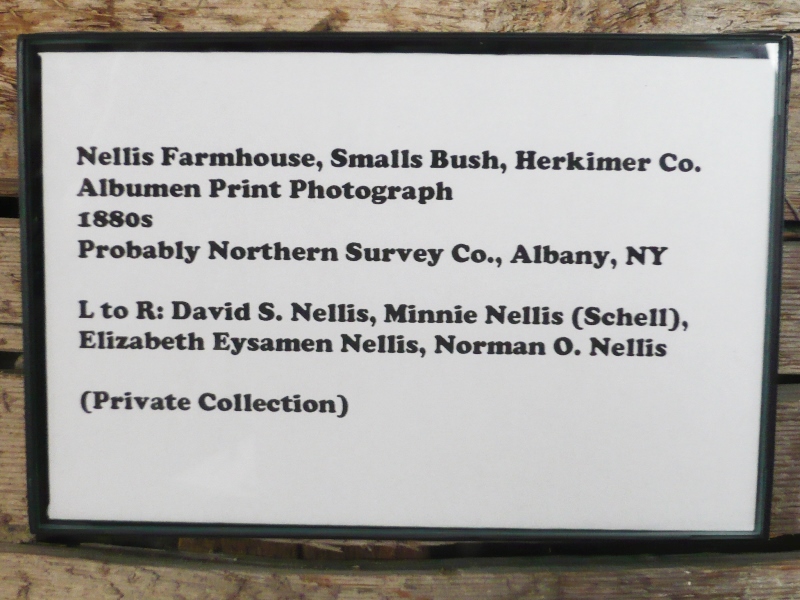 ---
Daniel and Viola Nelllis (1893)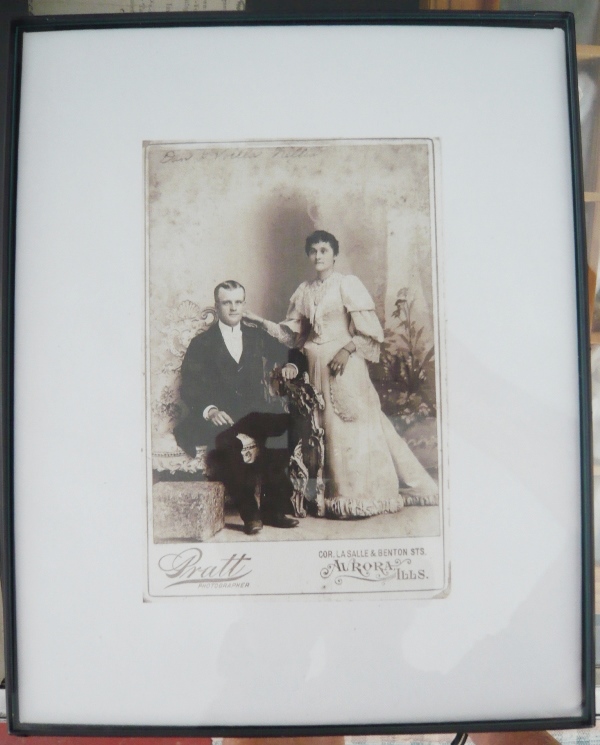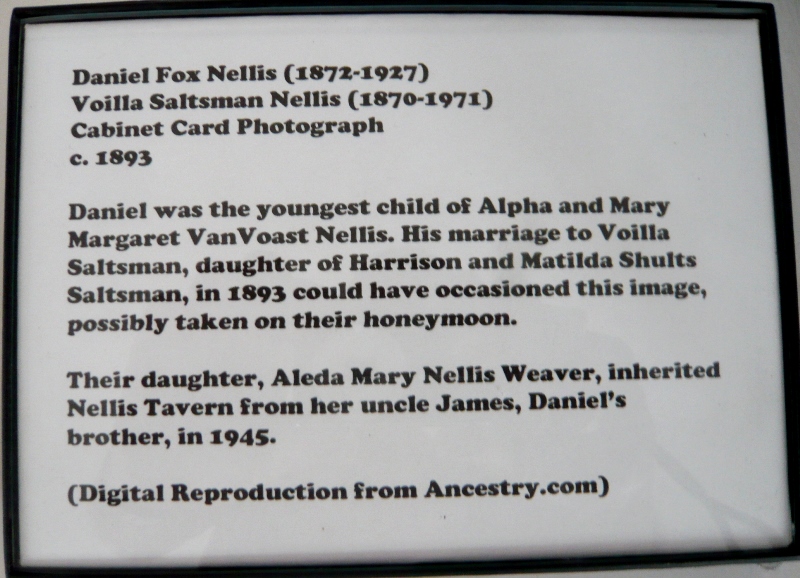 ---
---
THE PERSONAL ITEMS
---
Early Bureau (1829) Barbara Small Nellis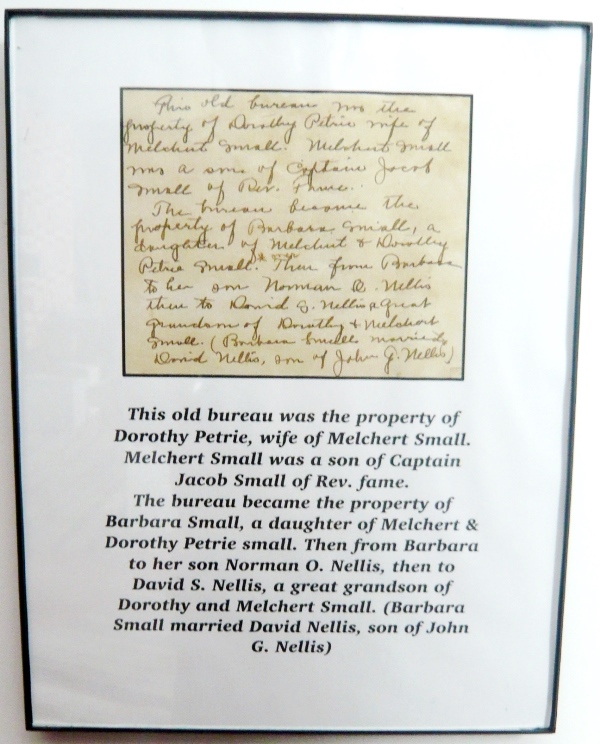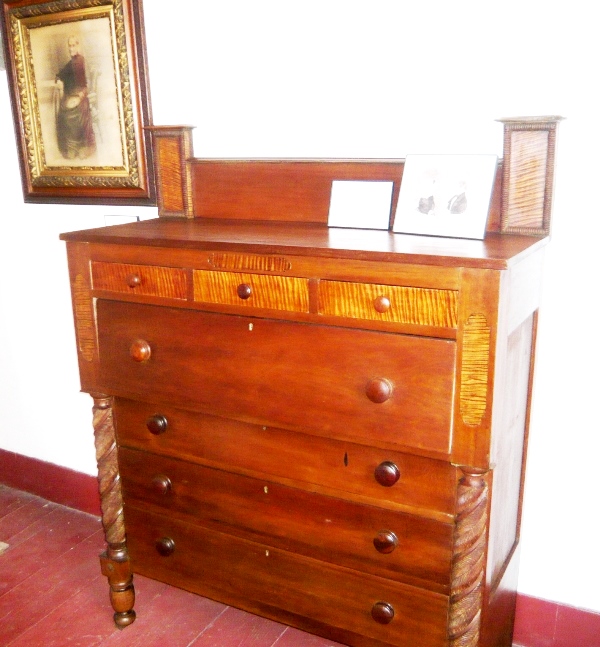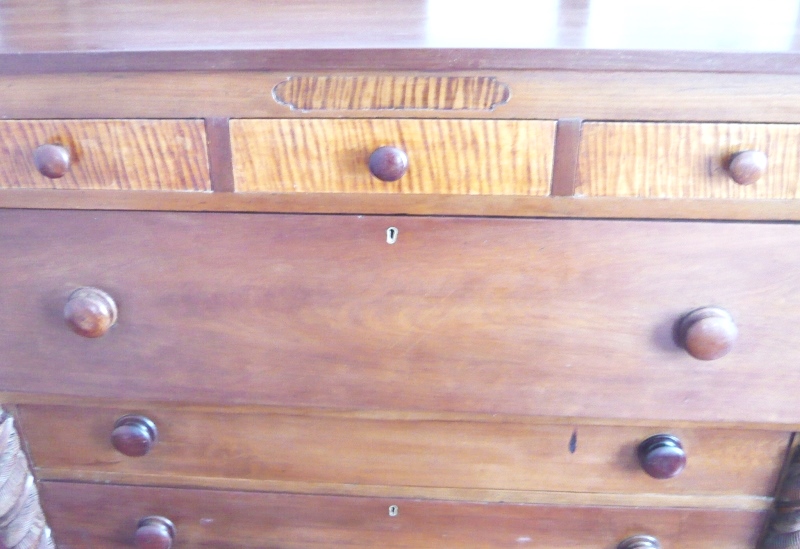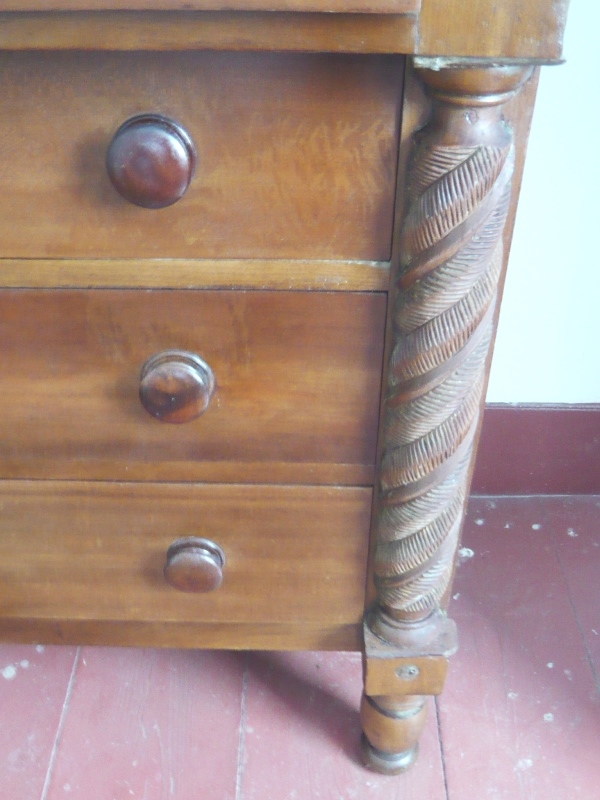 ---
Blanket Chest (1826)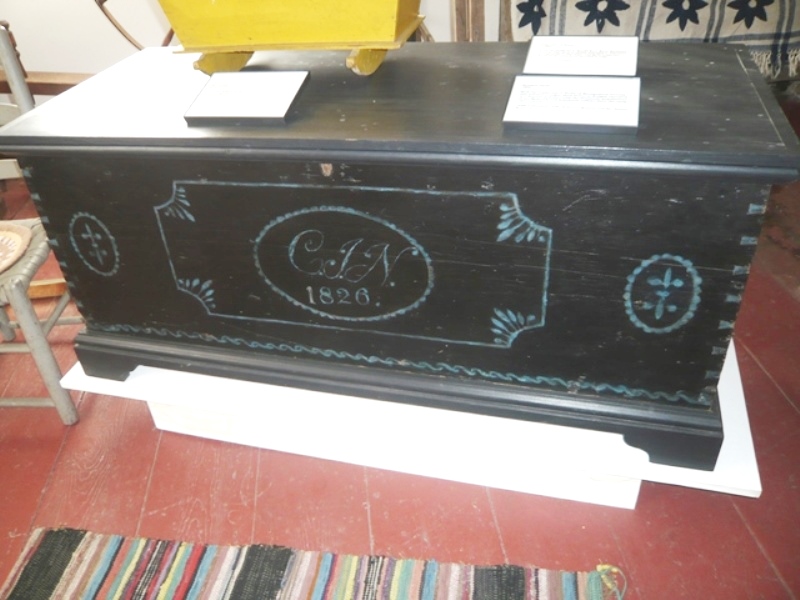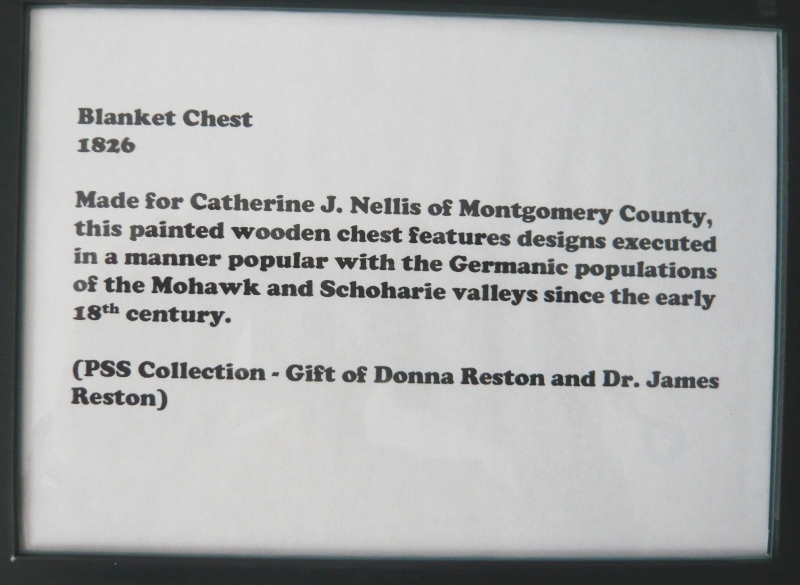 ---
Doll Cradle (c. 1820)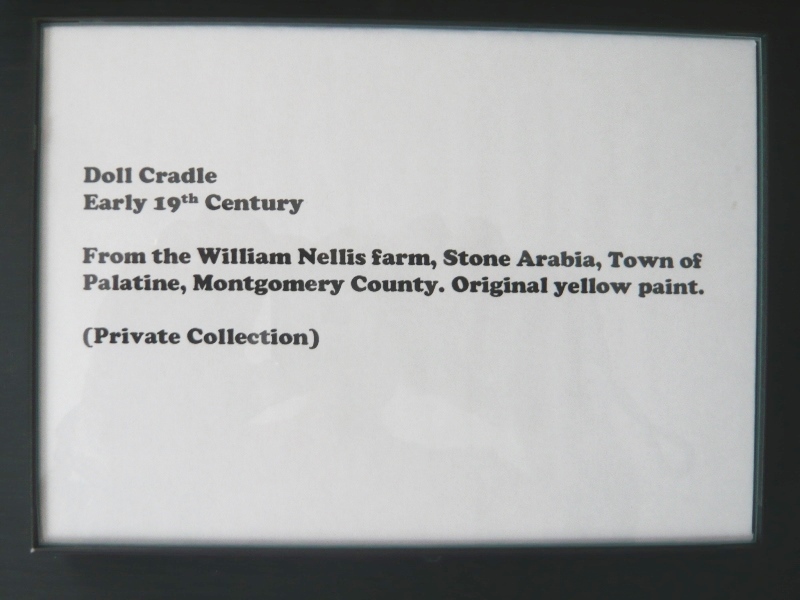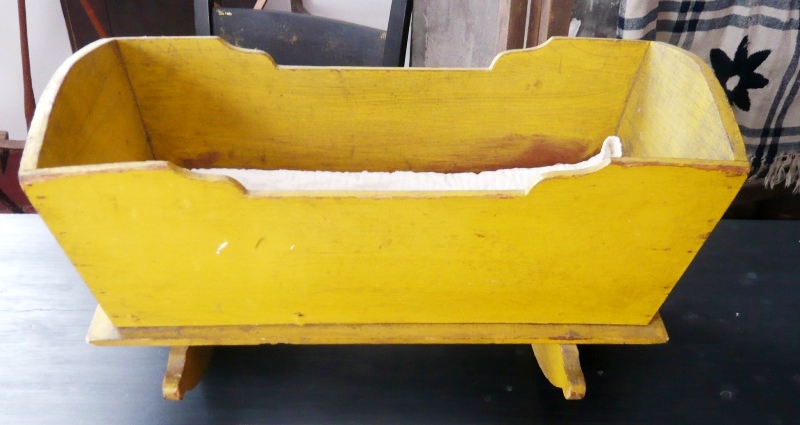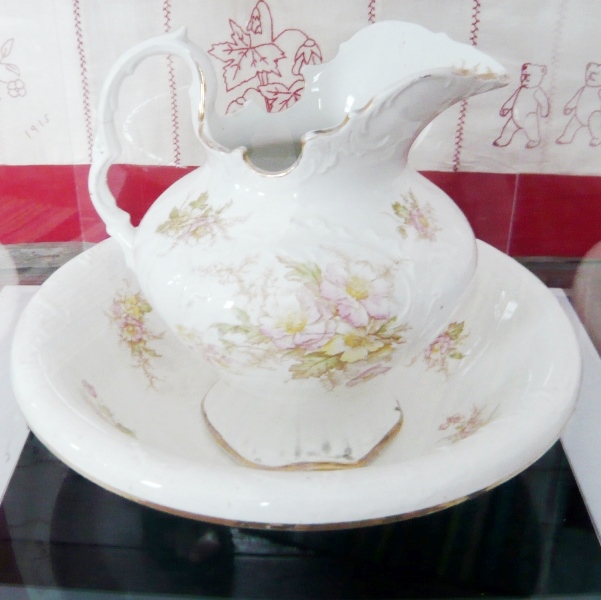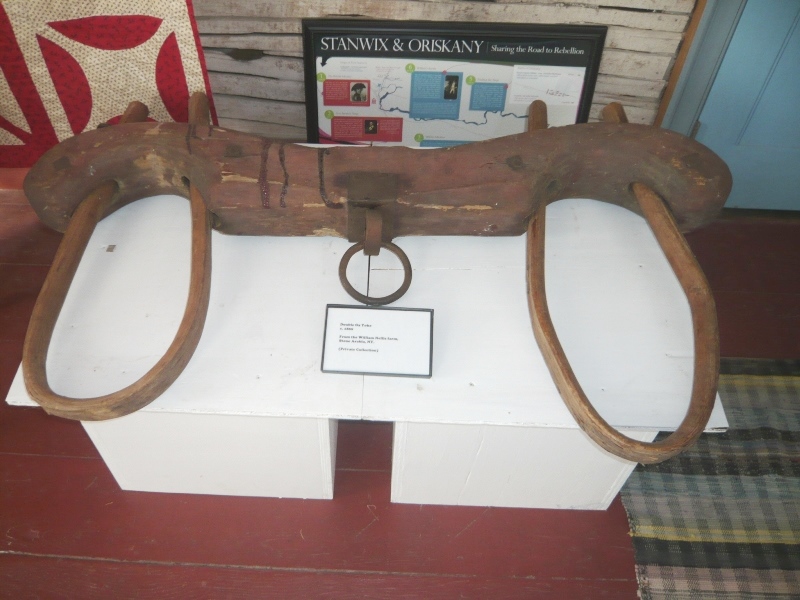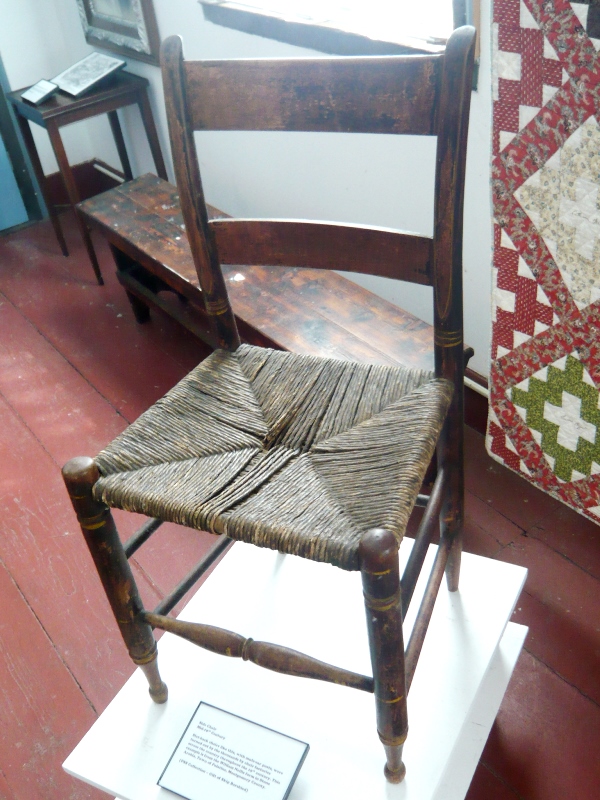 ---
QUILTS AND COVERLETS
Red and White quilt, Weaver Collection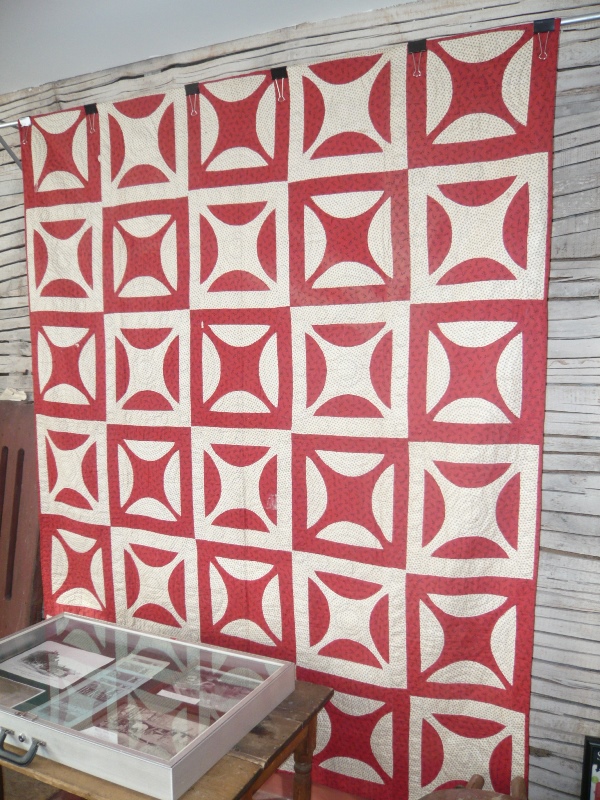 Autograph Quilt (Lucy B. Nellis, Smalls Bush Road, East Herkimer, c.1854)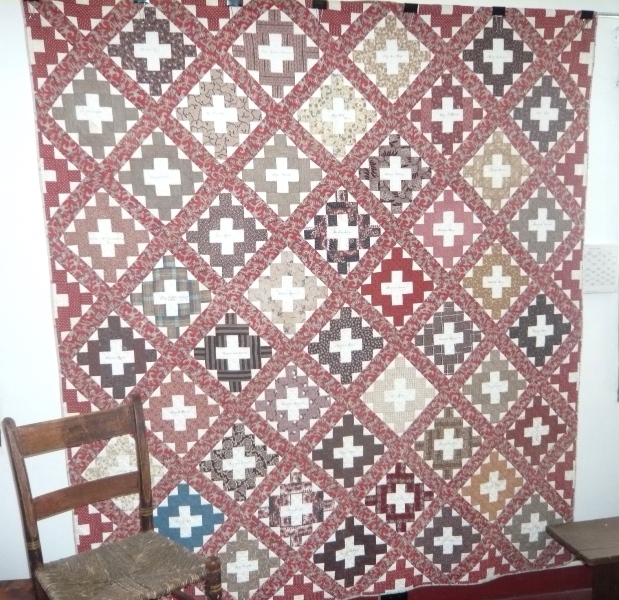 Woven embroidered coverlet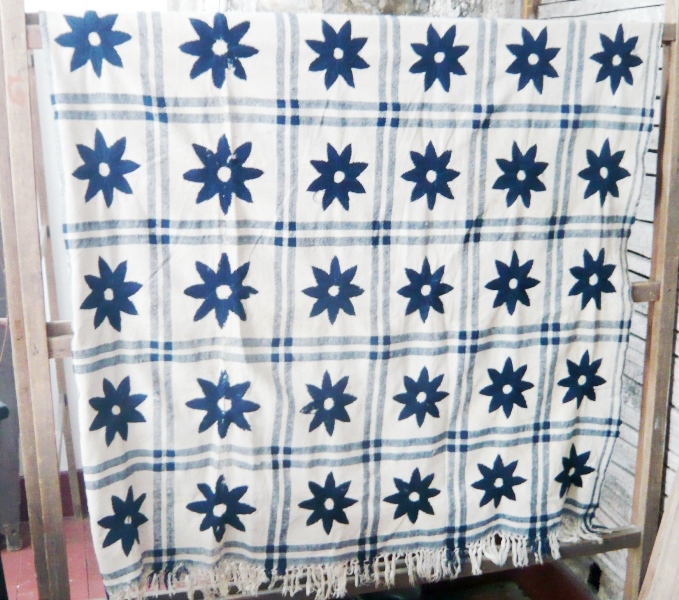 Quilt used as pattern for quilt barn square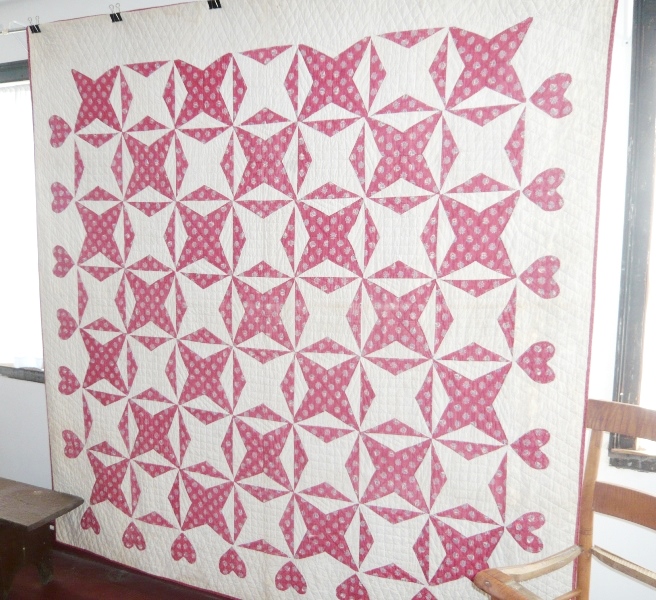 Child's Quilt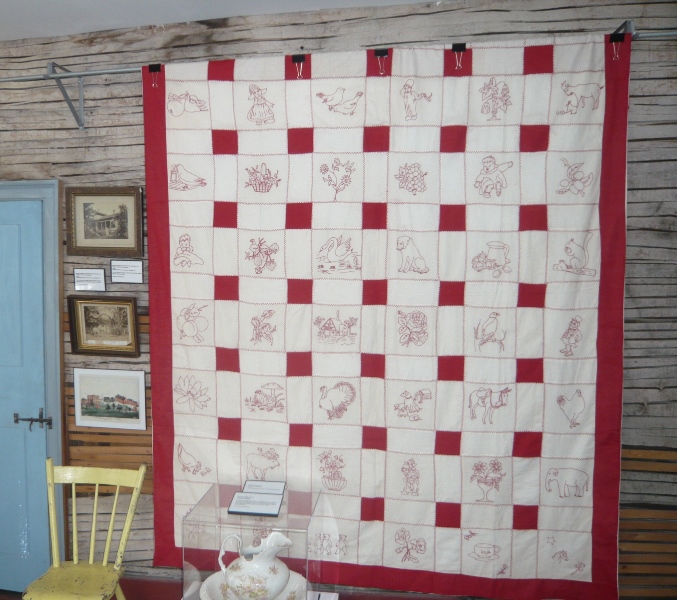 Crib Quilt (framed)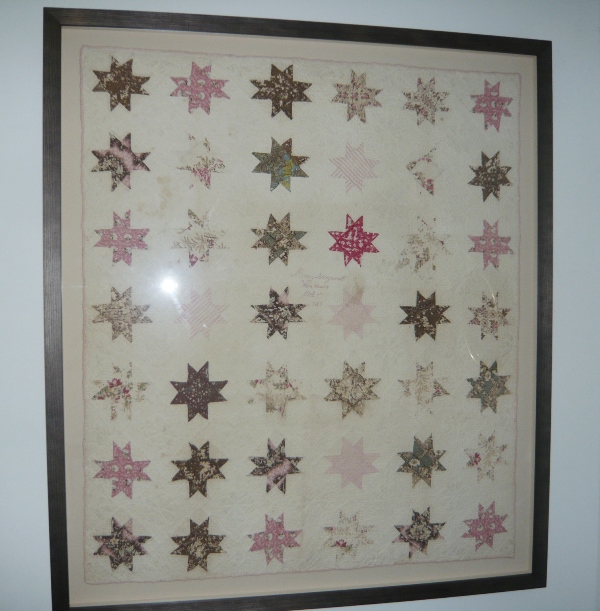 Click "HERE" to return to Main Page.