The Little Red House
In 1989, the Palatine Settlement Society was given a little red building
that had been on the Sponable Farm
south of the Mohawk River since before 1848.
Local contractors volunteered to move it to the Tavern property.
And there it sat for 30 more years, used as storage for outdoor equipment
and anything else that wasn't needed in the Tavern.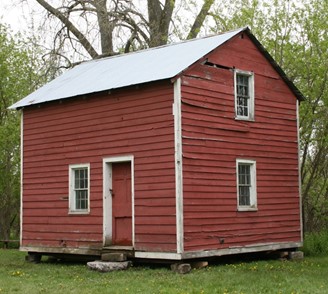 During the winter of 2020, the trustees decided to hire Amish carpenters
to restore the exterior of the red house.
It was cleaned out and work began in the summer.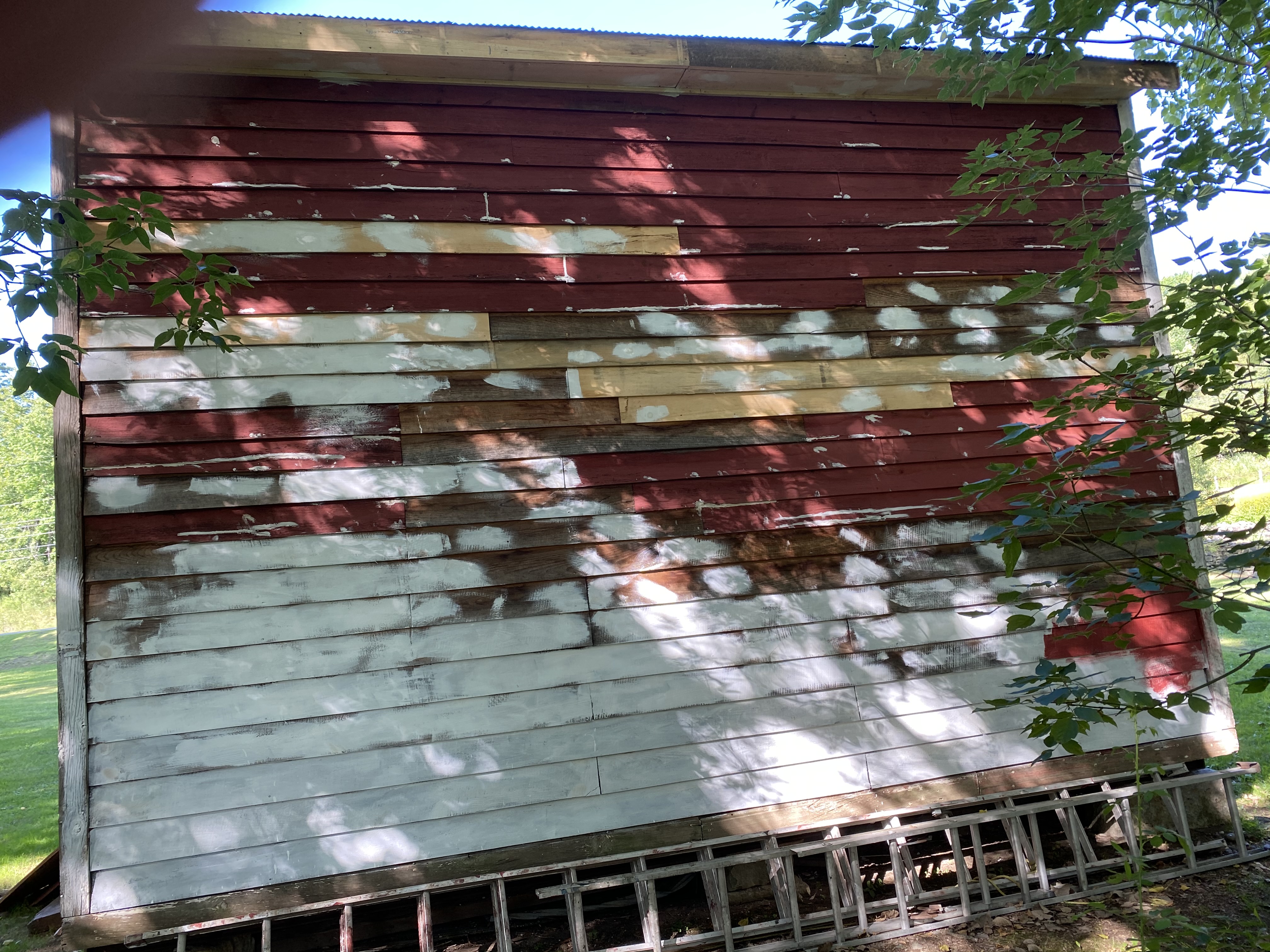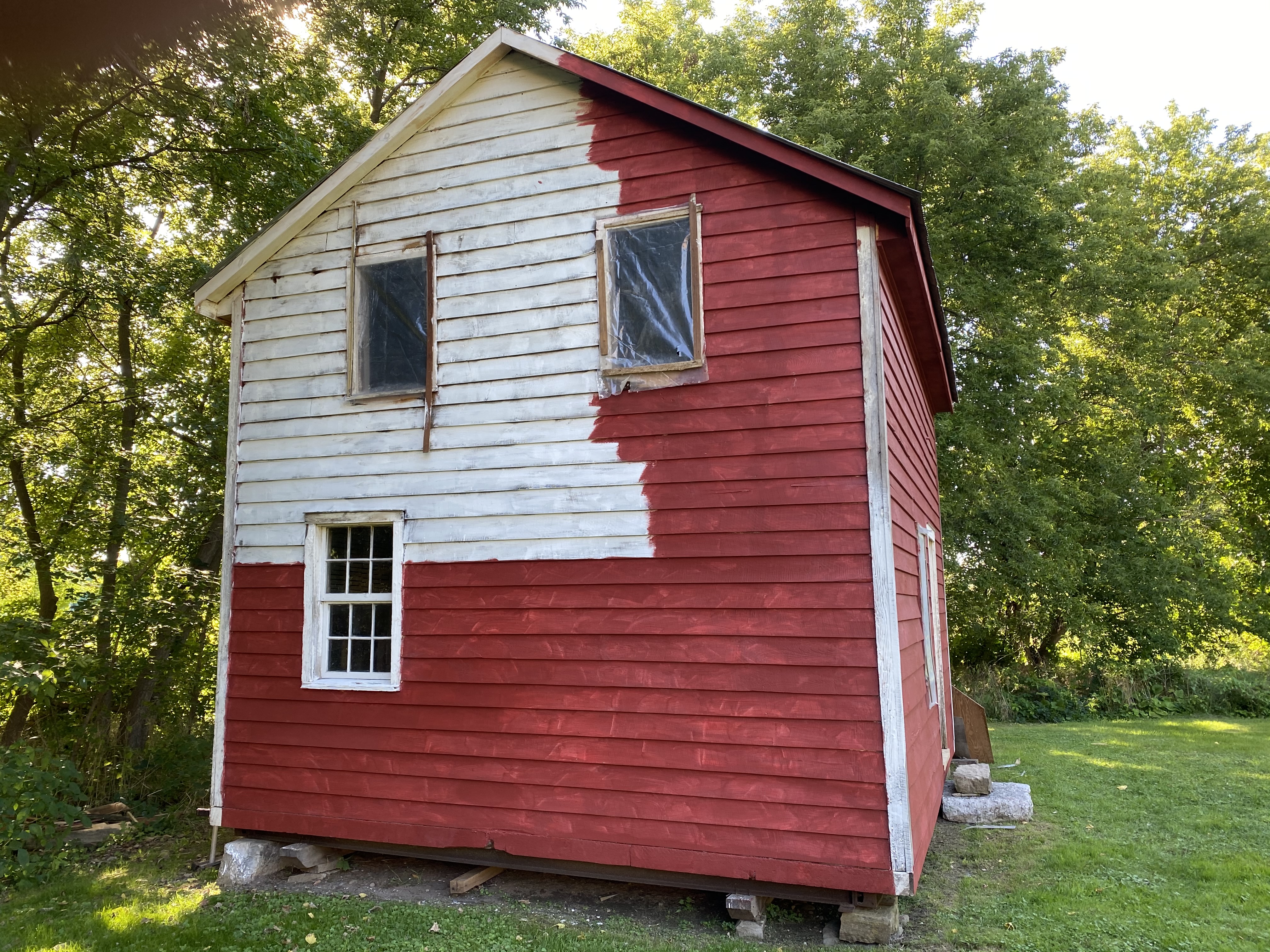 Clapboards were replaced as needed.
Window frames were rebuilt
and window glass replaced.
A new door was created for better security.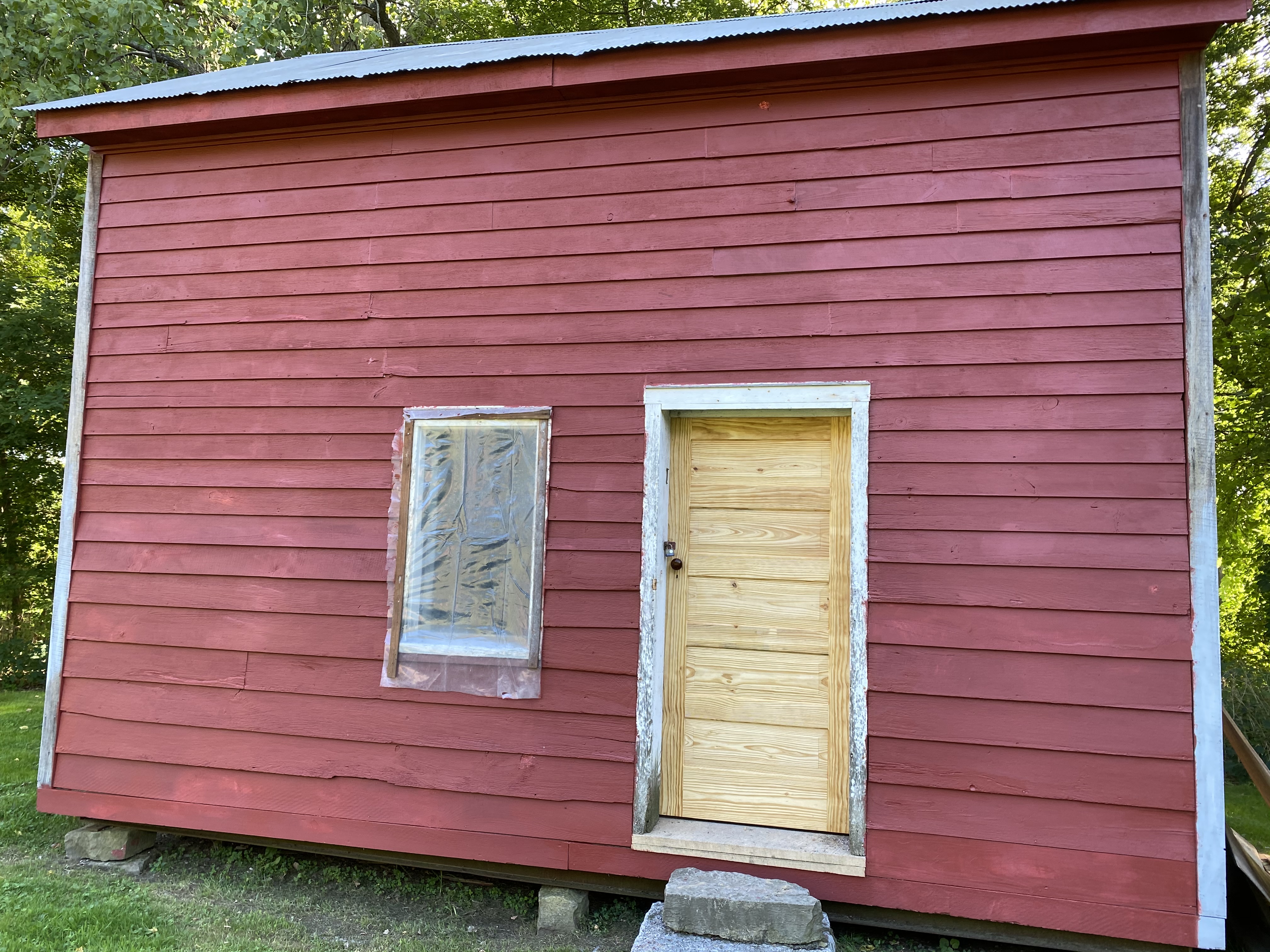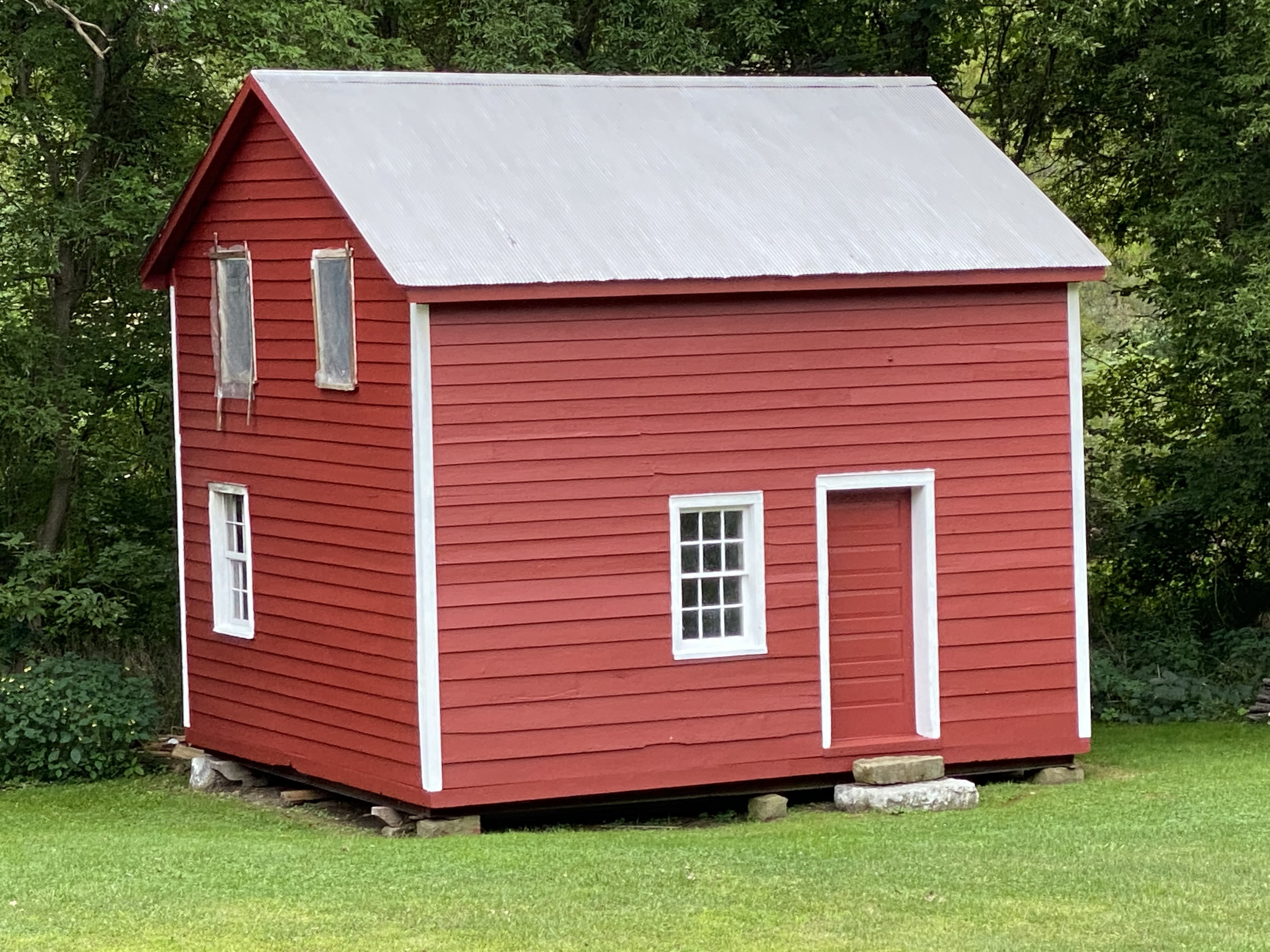 That ends the first phase of this project.
Future plans include installing interior walls,
replacing the ceiling and painting.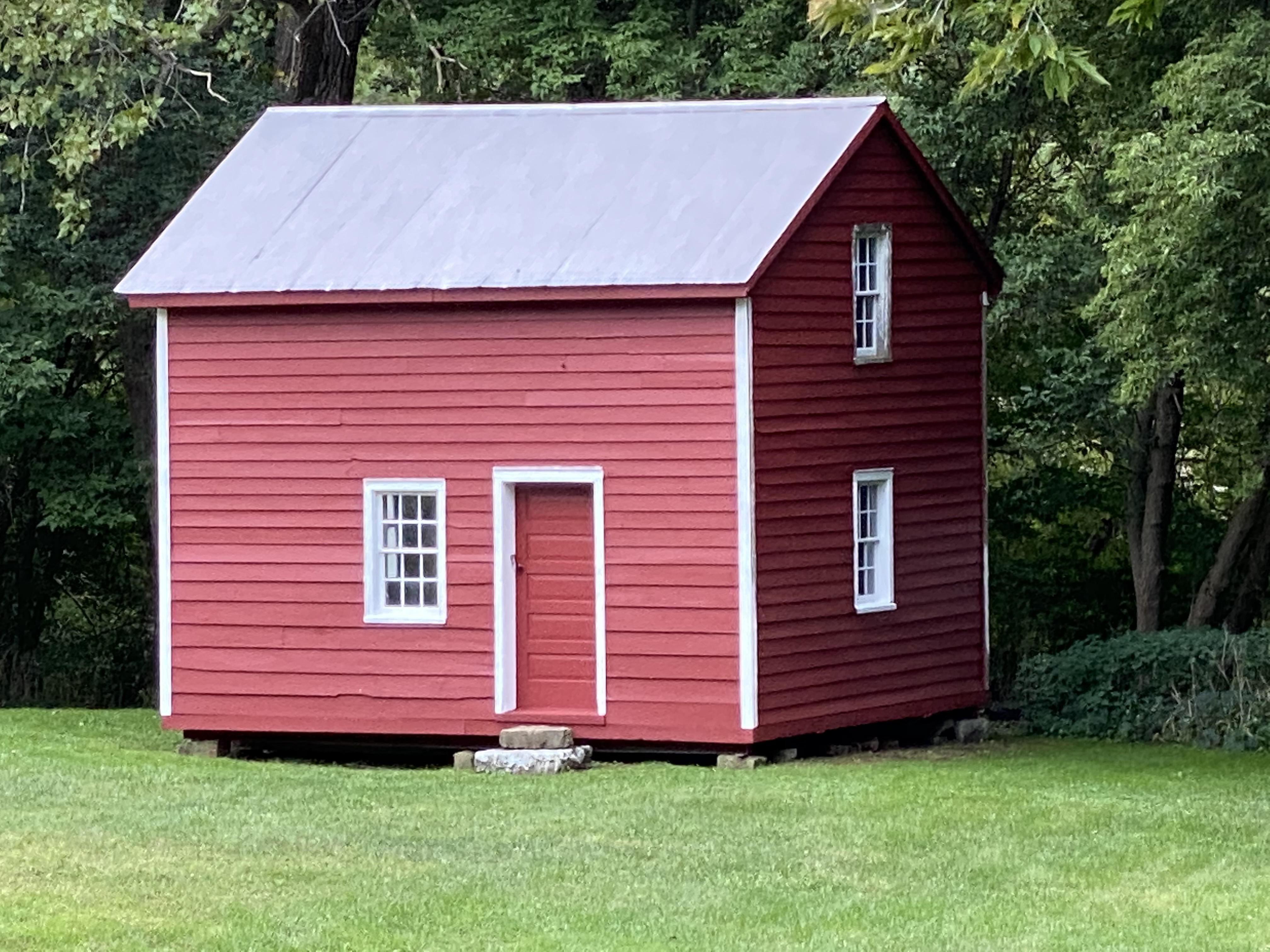 Perhaps one day this will be used as our visitor center.

Click "HERE" to return to Main Page.