Presented by The Palatine Settlement Society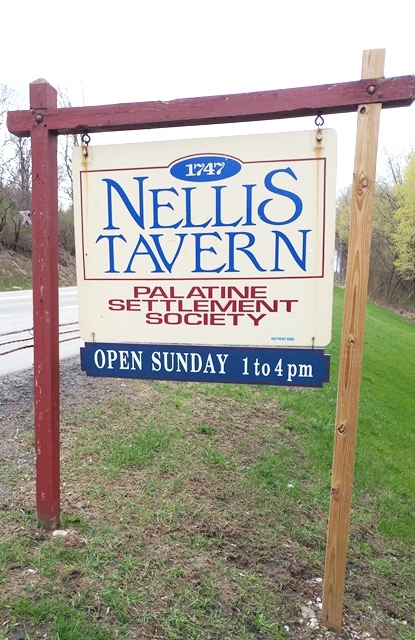 NELLIS HOMESTEAD/TAVERN RESTORATION
(Route 5, just east of St. Johnsville, NY)


Open every Sunday from 1 - 4 PM, June thru September
---
The Palatine Settlement Society has undertaken the project of restoring the 1747 Nellis Tavern.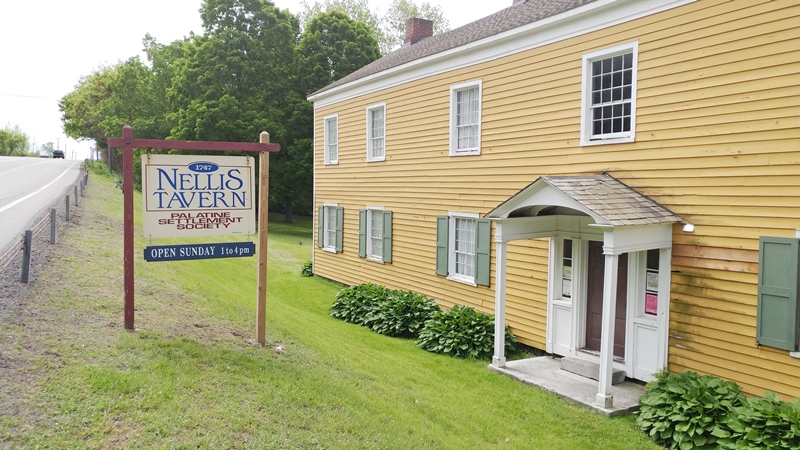 A great amount of work has already been completed, and many functions are now conducted there during the Spring, Summer, and Fall months of the year.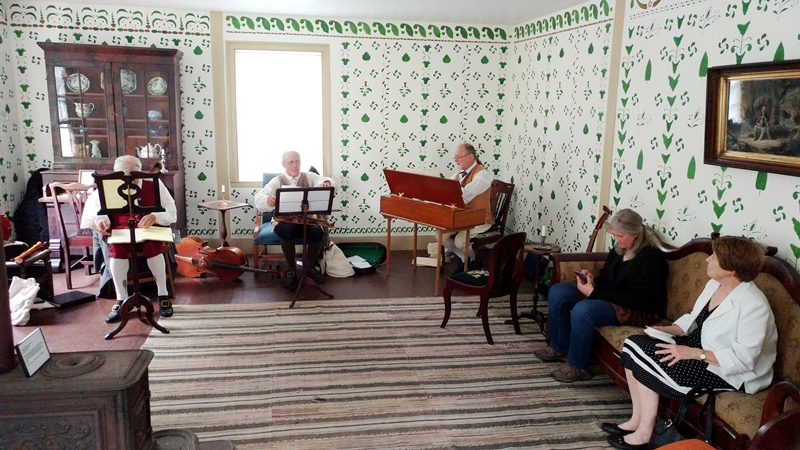 ---
A new shingle roof put on in 2007 to replace the 120-year-old slate roof. The ceilings on the entire second floor were replaced with new plaster-board.

Most of the second floor exterior walls have also been plaster-boarded,
leaving only the interior wall in the "great room" bare to the lathe
for educational purposes, demonstrating several early styles.

The east end exterior clapboards have been replaced,
the three yellow sides repainted,
and new wooden shutters added to the North side first floor windows.

Finally, a new well was drilled and water brought inside the building for the very first time.
Since 2010, electrical outlets have been professionally installed in the basement and first floor.
The bar room has been redone and painted.
New plasterboard walls were installed in 2015 in the East Room
and painted in anticipation of having the stencils there redone.
The stencils were restored in September, 2016.
The old building is now much cozier and more comfortable.
---
The four photos below will give you a perspective on our project.
September, 1983 - Here's where we started
---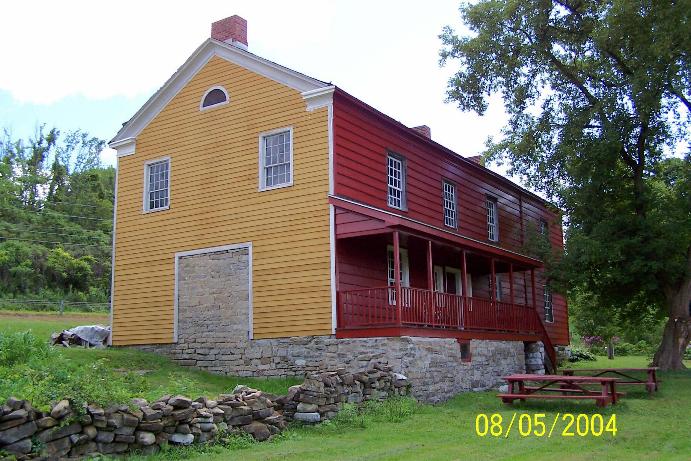 August, 2004 - New siding added (red) and a new porch
---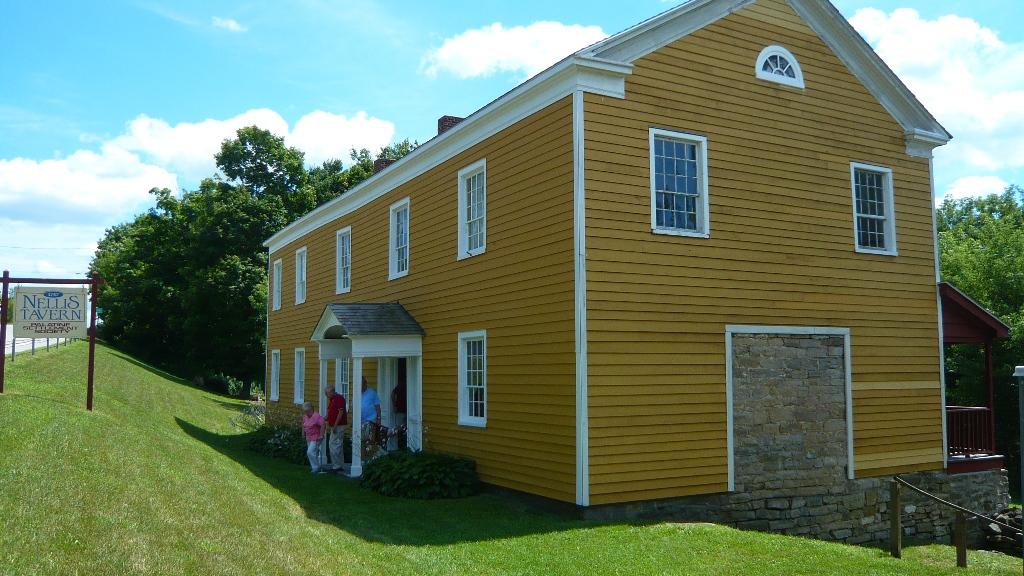 July, 2010 - New paint, new shingles, new end windows
---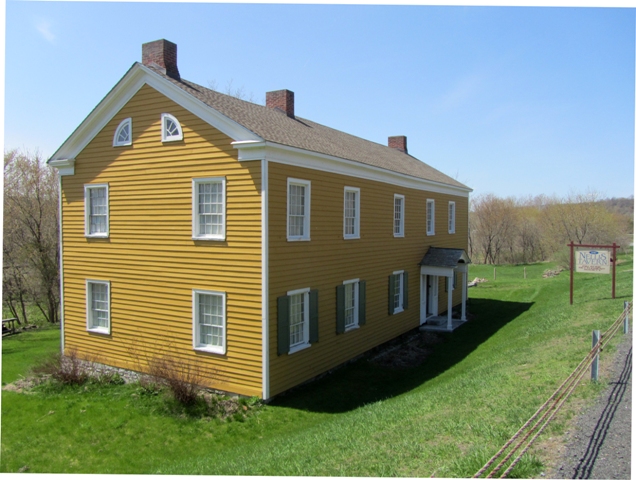 April, 2013 - Getting ready for the new season.
---
---